PROmptus™  Research
PROmptus -Research is a ground-breaking online service that allows you to collect your study participants' data by getting them to respond to electronic questionnaires securely online. You can use existing PROs or your own custom instruments.
What are ePROs?
ePROs or ePROMs (electronic Patient Reported Outcomes Measures) are validated questionnaires whereby participants self-report about their health condition, including symptoms, functional status and quality of life. PROs are extensively used for primary or secondary endpoints in clinical studies of the effectiveness of treatment, for PhD research projects, and to support claims in approved medical product labelling.
No more wasted time capturing responses manually
Get your participants truly engaged
PROmptus -Research is secure as Fort Knox; it adheres to security standards of privacy and confidentiality for ethics compliance
It is truly user friendly; researchers and participants find it very easy to use
Use existing PROs from our library, or use customised versions or your custom instruments
Capture endorsement of online consent forms
Get immediate scoring and  immediate data export
We can brand it and personalise it to your specific needs.
This is how PROmptus -Research looks like when customised and branded for La Trobe University and their KOALA Project (Knee Joint Change after Anterior Cruciate Ligament Reconstruction Research Project)
Organise your project defining which ePROMs and surveys will get assigned to which participants and when.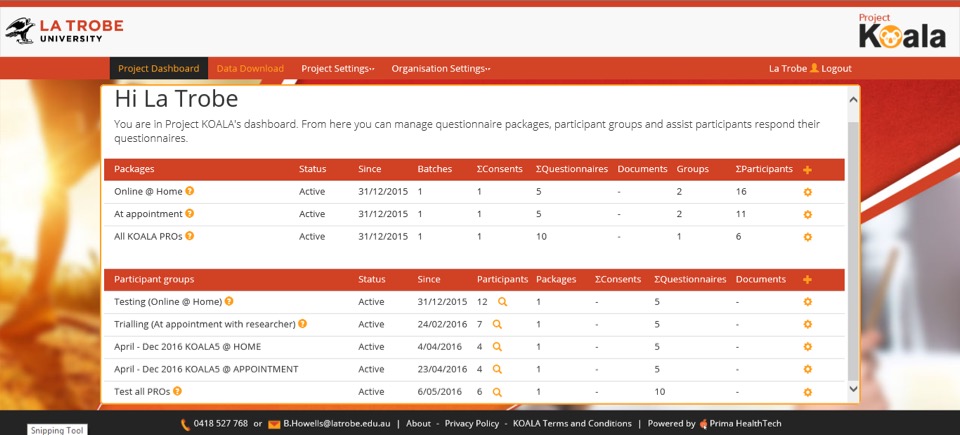 Assign a battery of ePROs or questionnaires  from your project's entire collection.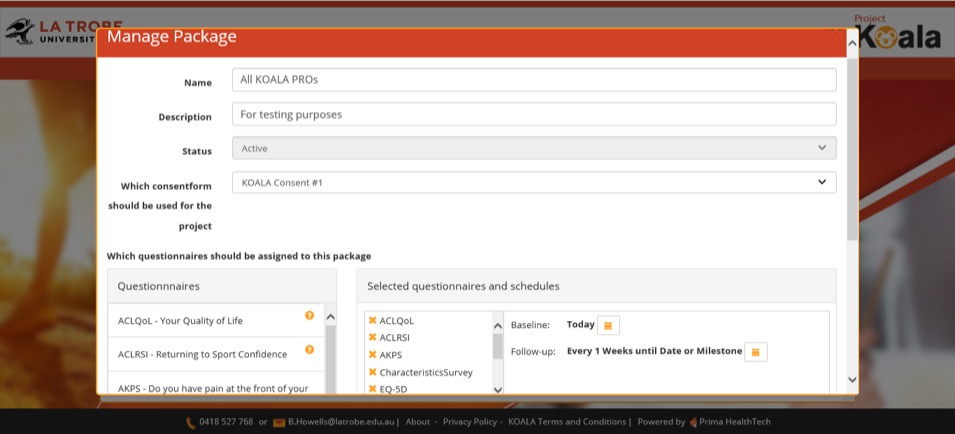 Your participants will enter via a project-branded login page.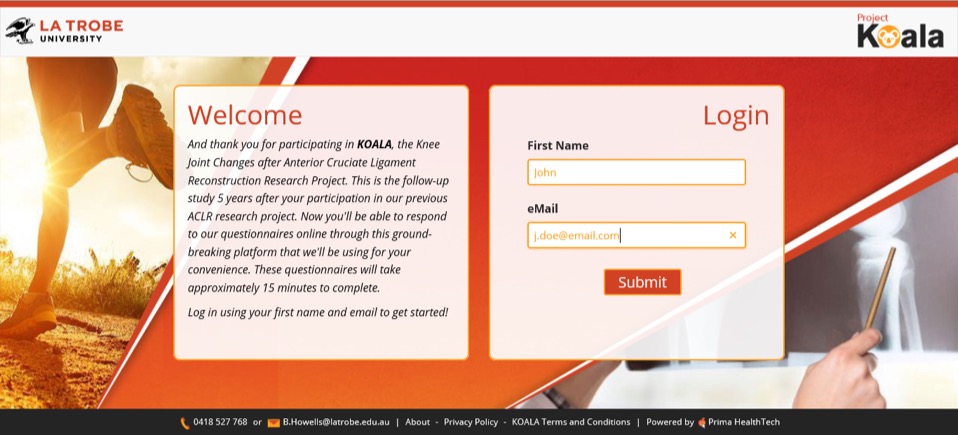 Two step authentication ensures only authorised participants access.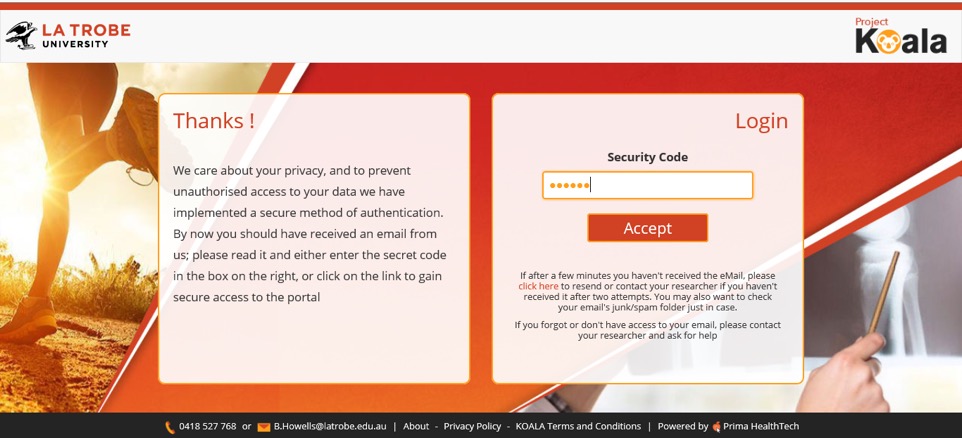 Participants grant consent prior to answering questionnaires.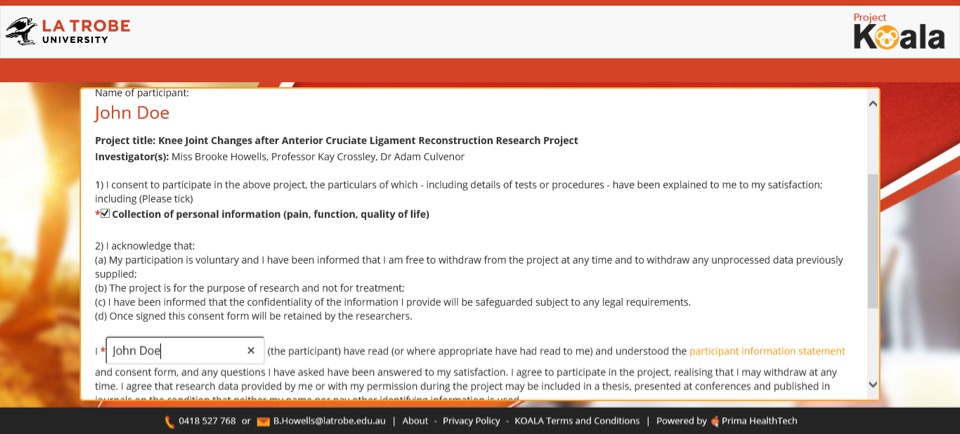 Participants get access to pending questionnaires via their dashboard.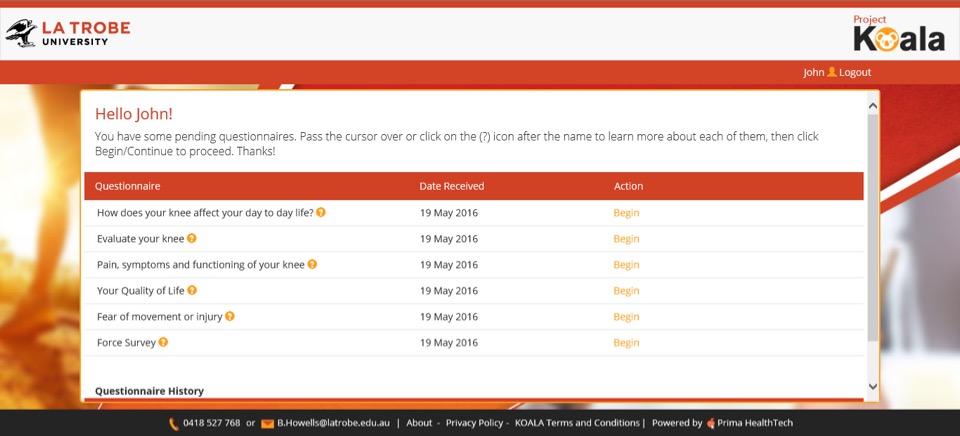 Participants respond to questionnaires at their convenience.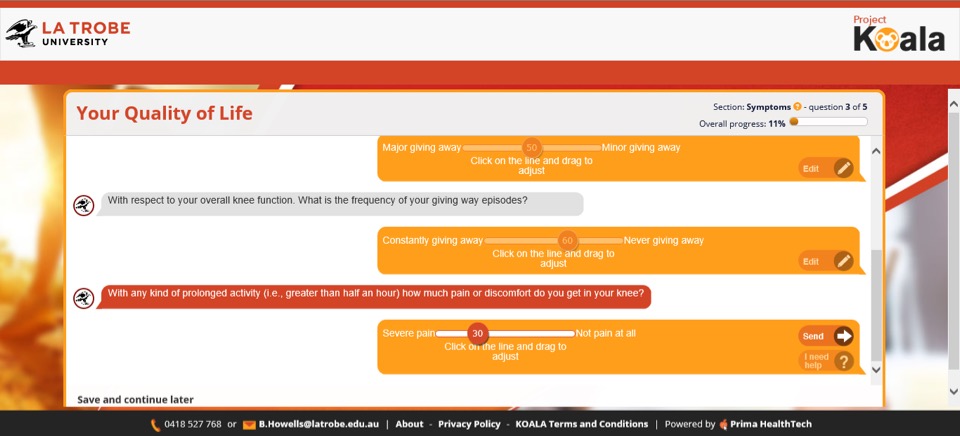 Question types can be complex, for example clickable images.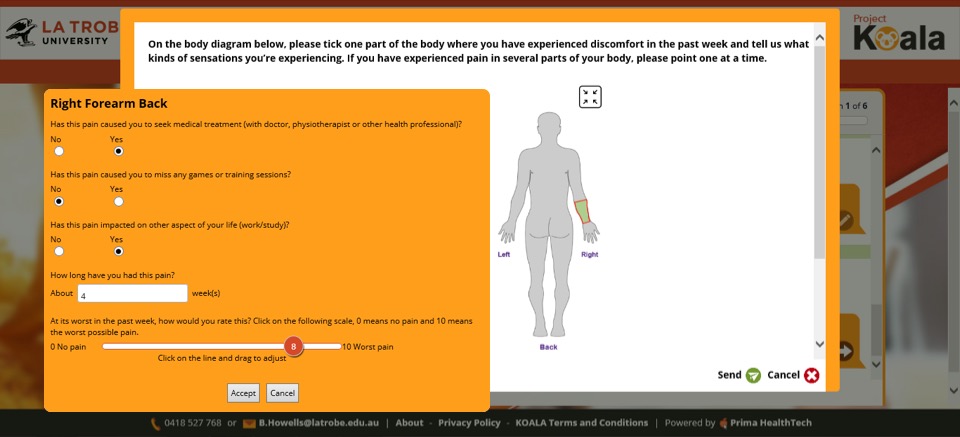 Specify data to be downloaded any time you need it.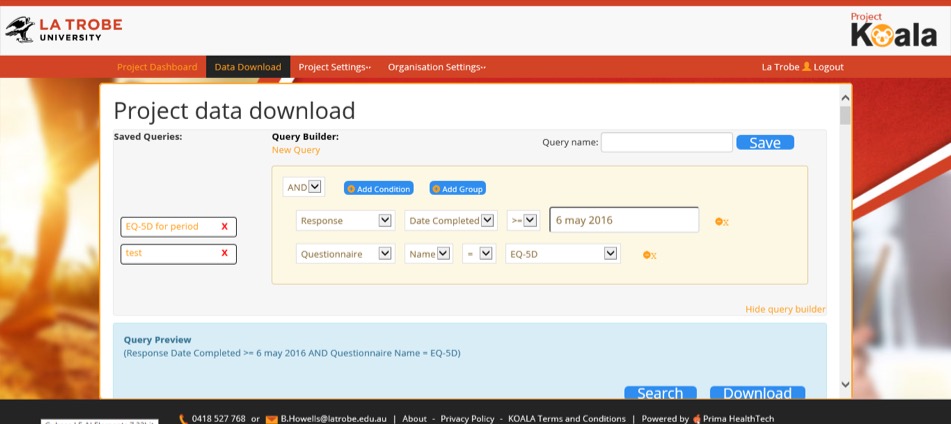 View scores and download data for your analysis.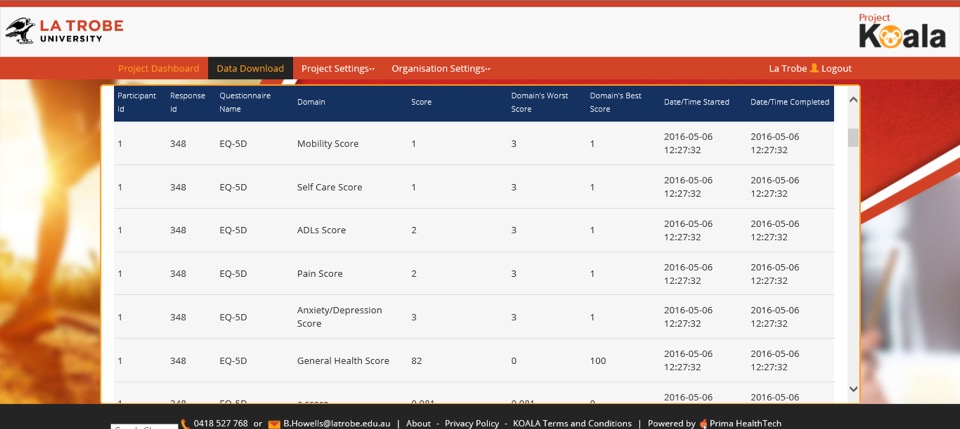 Contact us to arrange a preliminary discussion to talk about how you can enter the new era of health care.